Tired of big banks and their robotic ways?
Let Bondora get you the loan you deserve.
Already have a Bondora account? Log in
*Loan amount from €500 to €10000. Repayment period from 3 to 60 months. Annual Percentage Rate (APR) from 32.92% to 37.27%.
01

Register
and submit a loan application

02

Choose a suitable
loan offer

03

Identify yourself and
sign a contract
Getting a loan offer has never been so fast!
Find out more
Quicker and less conservative than banks
Banks tend to have tough criteria to borrow money and it takes them quite some time to process your loan application. All credit providers have a duty to check, if you are eligible to borrow, but thanks to our online technology we can give you a suitable loan offer in no time. Just like in banks we have affordable interest rate and personalized loan offers.
Different from most quick loan providers
Although there might be a limit to annualized percentage rate set forth by law, many quick loan providers tend to take the most out it. Advertised moderate interest rate might be just a smokescreen to hide high contract fees or late payment fees.
Our system calculates the best interest rate we can offer, based on your data and your credit history. We have no hidden fees (see Fees), so you can make sure this is the loan you can afford to pay back.
If you currently have any unpaid quick loans then we recommend you to consider refinancing them with Bondora loan.
How can I get in touch with Bondora?
You can reach our customer support by writing an e-mail to [email protected].
How quickly should I get a reply?
We try to respond to your e-mails as quickly as possible, normally within one business day.
Why Bondora does not offer customer support via phone or at the office?
Our aim is to keep the service fees as low as possible, so that our customers would save money and we would be able to compete with banks and other loan providers. For these reasons we changed our customer support to fully digital some time ago.
In what languages is Bondora offering customer support?
Currently we respond to your e-mails in 5 languages: English, Spanish, Finnish, Estonian and Russian.
After agreeing with final loan terms, loan money is automatically transferred to your verified bank account. Depending on the bank, the transfer normally takes 1-3 workdays.
If your plans change you can always repay the loan without additional costs. Also all our fees can be seen HERE, so there would be no hidden fees or scary surprises along the way.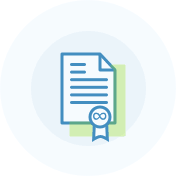 Authorised and regulated by the Financial Supervision Authority (FSA)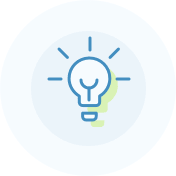 Financial technology innovation since 2009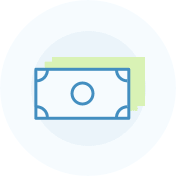 Loans issued
899.3m €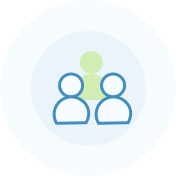 Customers
1,553,797